JAS Between Friends—How to Get Our Kids to Wash Their Faces
Posted on September 19th, 2016 by Bruce Robinson
Getting our children to wash their face is an important part of hygiene and taking good care of their bodies, but getting them to do it is often frustrating. Removing dirt, oils, dead skin cells and some bacteria can help our children's skin remain bright, decrease acne and infection.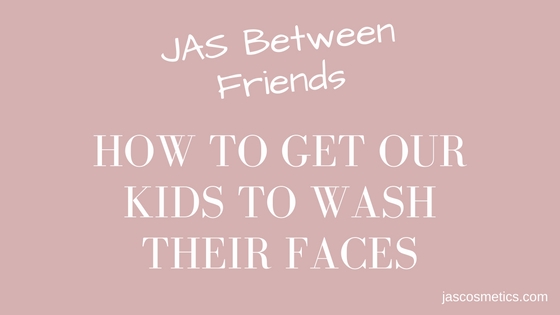 Make it fun!!!
Want to have a race? Who can make the most bubbles? Draw a design in the soap on your cheek and let them make you guess what it is. Whistle while you wash (it worked for the 7 dwarfs–they whistled while they worked but this is fun), sing a song, turn on some music and wash and waltz.
Do it together and make it a 'Rootine'.
Children appreciate the time we spend with them and washing with them reinforces its importance. 'Rootine' is essential for children—wash your face, brush your teeth, read a book….wait for it…words and hugs of reward for doing a great job and go to bed.
Tradition!!!
Almost like family folk law it gets handed down from generation to generation. So in our adult busy schedules this affords us some brief but precious moments to help our children establish good hygiene and bond with our children. You just never know what may share over a good washing of family faces.
Sweet dreams for both our children and us for a job well done!